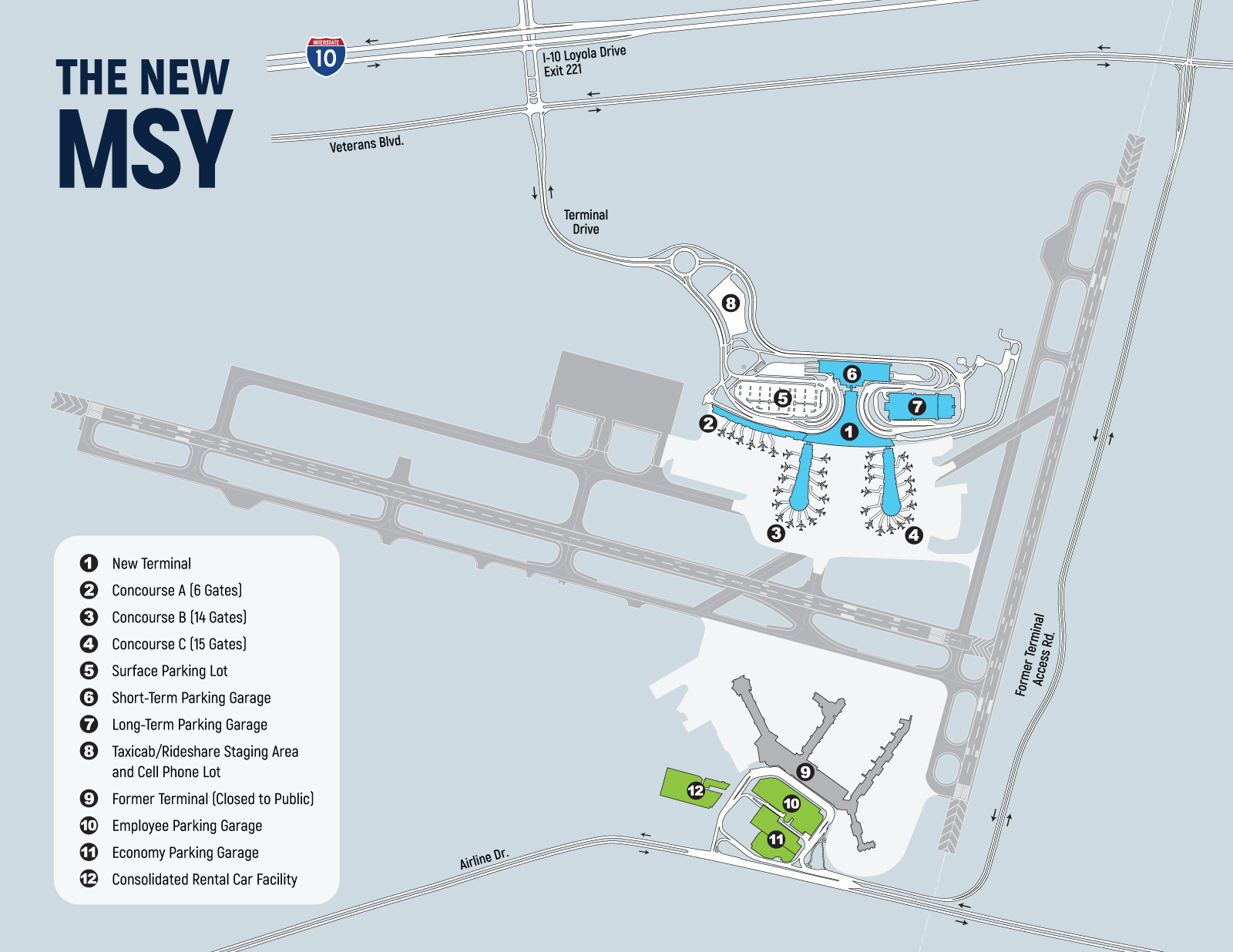 When the new MSY terminal opens in fall 2019, the public will take a different route to get to the airport. The new terminal is located in closer proximity to the region's main thoroughfare, I-10. Travelers will exit Loyola Drive from I-10, cross over Veterans Boulevard and proceed on the new dedicated Airport access roadway.
The streets leading from the interstate to airport property are maintained by the State of Louisiana, and plans are underway now to make improvements to the roadways to accommodate traffic flow through the Veterans/Loyola corridor.
Interim Street Improvements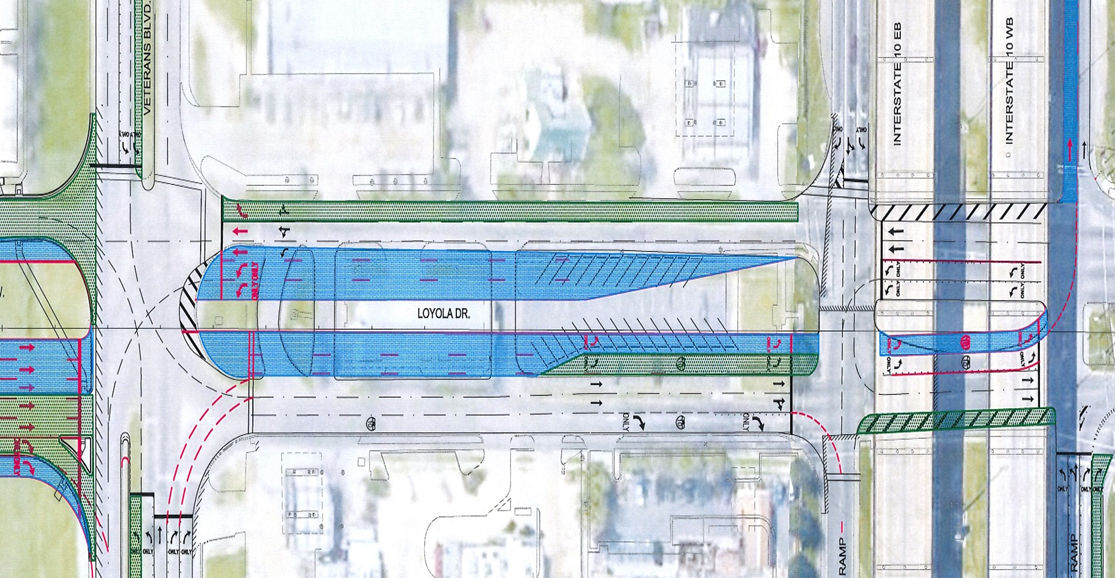 The Louisiana Department of Transportation Development (DOTD) is currently completing a surface improvement project to add lanes to the two-block stretch of Loyola Drive from I-10 toward the airport access roadway. These interim improvements will accommodate traffic flow to the new terminal, and DOTD expects to complete this project in time for the terminal opening in fall 2019.
Flyover Ramp
In August 2019, DOTD will start construction work on its long-term plan to modify the interchange on I-10 at Loyola Drive by developing a flyover ramp allowing traffic to flow from the interstate directly to the airport roadway. This work will further improve projected traffic flow patterns for the City of Kenner and address its commercial and economic development needs. This project is anticipated to take 4 years to complete.